Trying out a new painting app on my phone.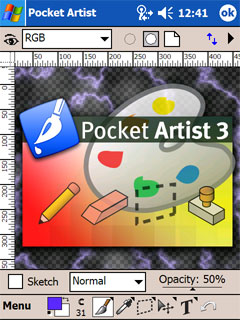 Pocket Artist has a bunch of tools that VSpaint didn't have... of course i probably don't have the full featured VSpaint anyway.
From some simple things like  Fill and Selection tools to advanced filters and layer blending options
like you might find in desktop apps like Photoshop and Gimp .